Folk On The Rocks to host Death Metal Fest
Folk On The Rocks to host Death Metal Fest
FOR IMMEDIATE RELEASE - Yellowknife, NT.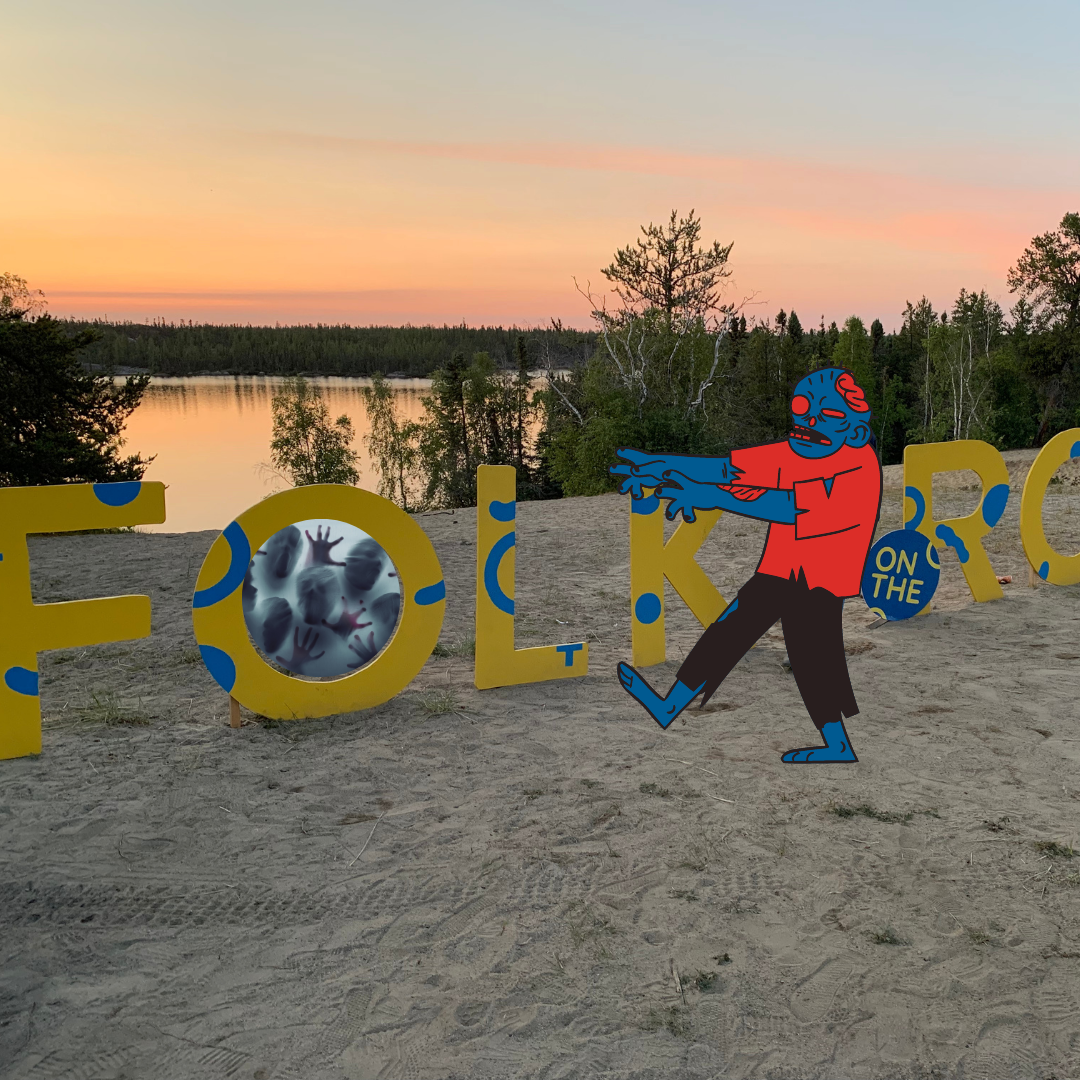 Folk On The Rocks can't wait to let our Festival goers know about our recent exploration into the death metal genre, introducing Death Metal Fest. 
We know that what everyone really wants from a festival is 24/7 music, and now we are taking that to the next level. We give you the all-night Death Metal Fest, a death metal performance that starts as soon as the last Folk On The Rocks artist finishes each night and goes all night until 11:59am. 
To ensure easier access for latecomers, and to bring you as close to the action as possible, the Death Metal Fest stages will be located just outside the festival gates near the entrance, right in the midst of where we know many people like to camp!! 
This way, you can spend the day listening to some stellar music and frollicking in the sand, chilling out in the beer garden, enjoying the arts and culture booths, or having a dip in the lake, all the while knowing the party never has to stop and you never have to sleep. While Folk On The Rocks will feature tons of amazing artists from across Canada from a variety of genres, including Joel Plaskett, Zoon, and many others, the Death Metal Fest will feature only death metal artists. We're talking the real death metal, think growled voices, abrupt tempo changes, heavily distorted guitars, and blast beat drumming.
Afraid you may still fall asleep through all that? We will also be playing a mix of classic and new horror short films in between our Death Metal Fest artist's sets, ensuring that you're much too scared to go to sleep. 
"We know some people like to get a good night's rest after each day of the festival, to make sure they are recharged and refreshed for the next day's events," says Folk On The Rocks' Executive & Artistic Director, Carly McFadden. "But the people want more, and we're more than happy to cater to our passionate music lovers."
2am to 11:59am Saturday July 16 and Sunday July 17, Death Metal Fest 2022. Get ready for 72 hours of music. 
As the saying goes, we can sleep when we're dead