Request For Proposals: Design Concept for FOTR2022 Merch
Request For Proposals: Design Concept for FOTR2022 Merch
ATTENTION ALL DESIGNERS!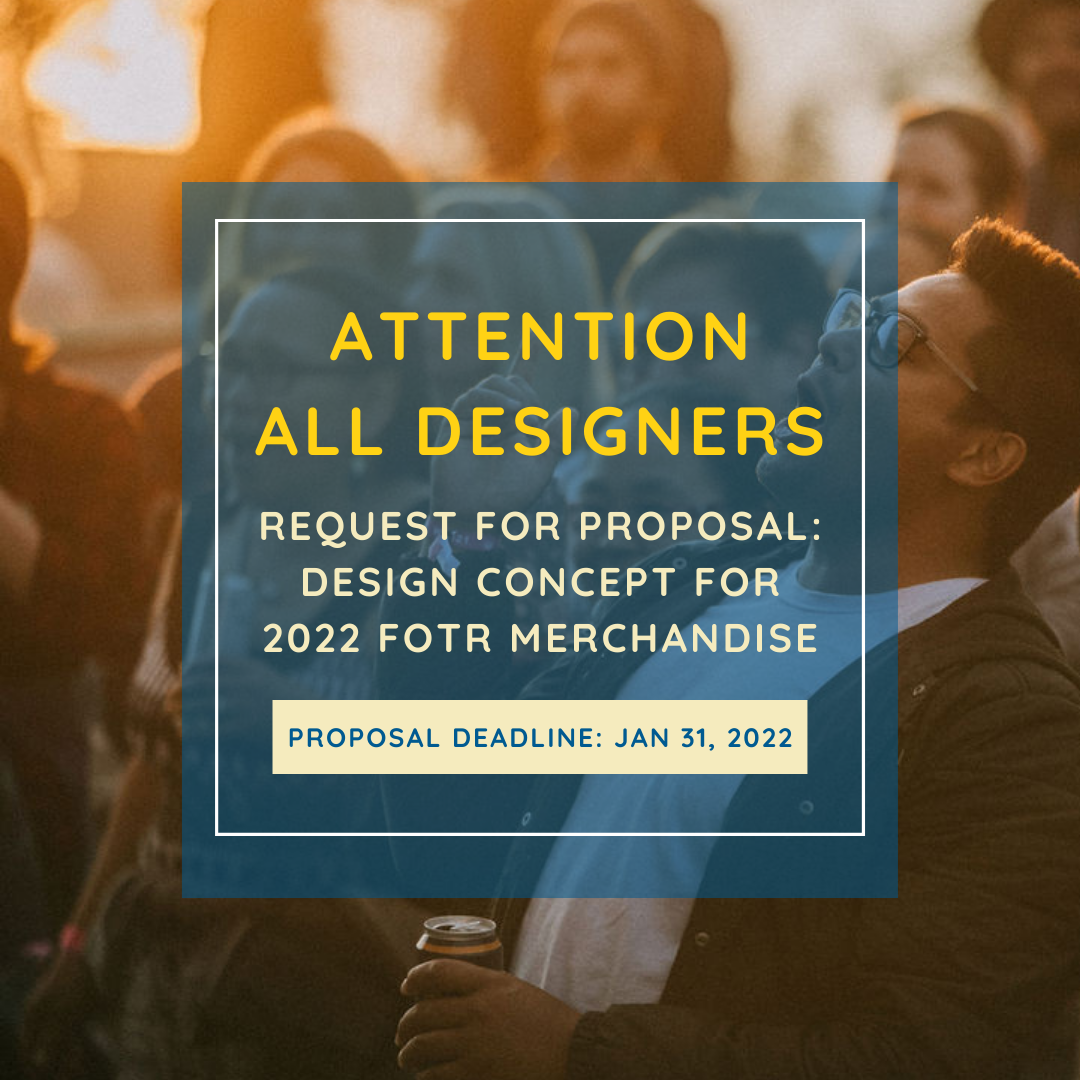 Submissions are now closed.
We are in need of a new design concept for the merchandise for the 41st edition of the Folk On The Rocks Festival. The chosen design will be on all FOTR merchandise sold at the 2022 Festival and will be used on the festival poster and in marketing campaigns!
This proposal is open to all: professional designers and amateurs with a passion.
Proposals should be an outline of a design concept, and can be a rough sketch, mood board or an outline (either written or visual). The concept awarded the contract will receive compensation for the completed design, the budget of which is $2500. Proposals receive no payment and are submitted on a voluntary basis. 
The proposal deadline was January 31, 2022! Submissions are now closed.
For the full request for proposal, requirements and submission information, check out the pdf below.