From October 21 to 27 ONLY, Folk On The Rocks will be having its first Super Sale!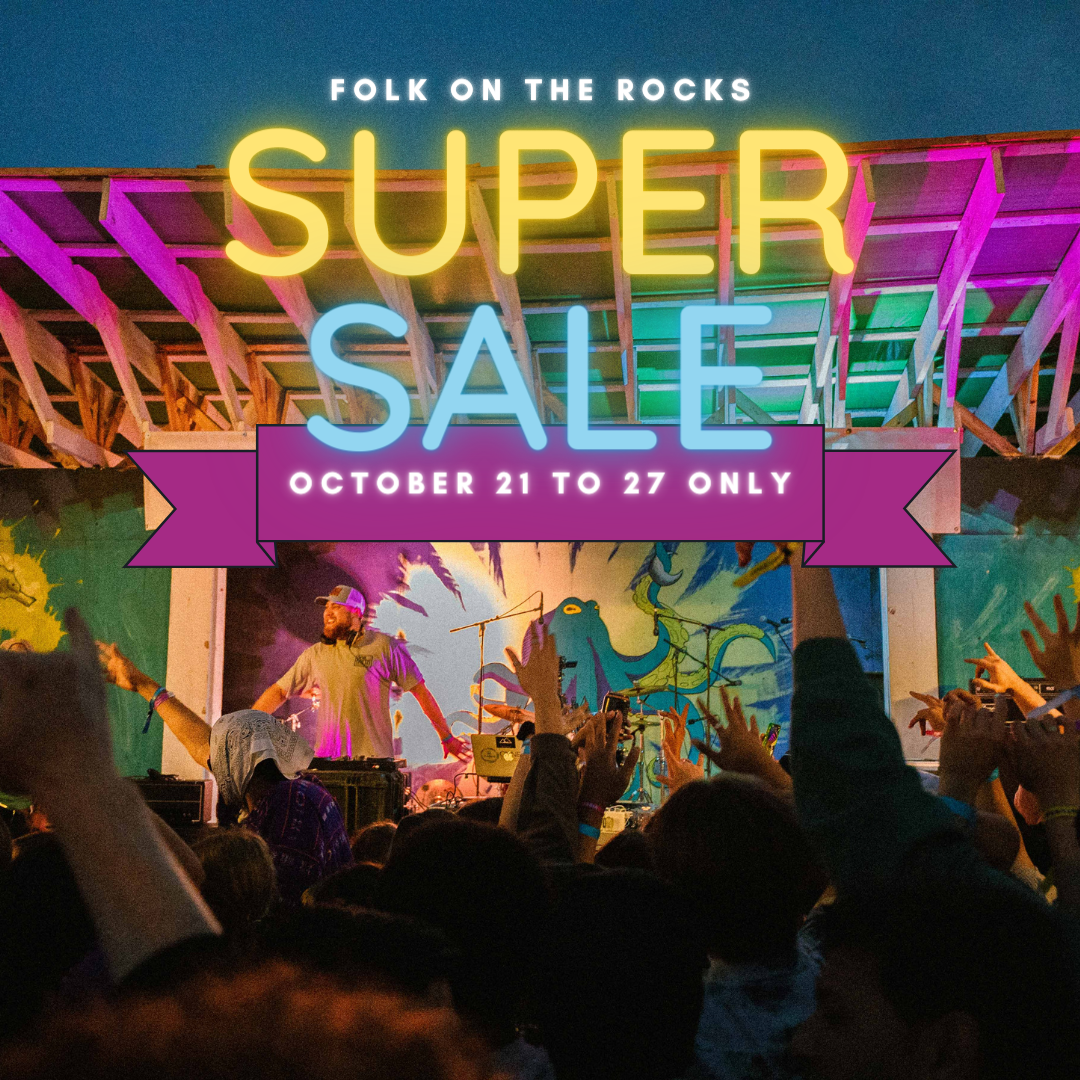 OCTOBER SUPER SALE - OCTOBER 21 to 27
Get ultra discounted Warm The Rocks + Weekend tickets for the 2023 Festival, and each purchase comes with a chance to win 2 VIP passes!
The WTR + Weekend ticket includes gives you access to Warm The Rocks on Friday July 14, and all day access on Saturday and Sunday July 15-16! Tickets will be available for $103.00 at www.folkontherocks.com/tickets starting at 10am MST on October 21st. The sale ends right at 11:59pm MST on October 27. 
Only 200 tickets available, so get them while you can! Everyone who buys a ticket will be put into a draw to win two free VIP passes.